Massage therapy has been practiced all over the world for millennia. It can be argued it is the oldest form of physiotherapy. Humans have always had the instinct to heal by touch. And through many centuries and traditions, massage therapy has evolved into many different styles and forms of therapy. Nearly every region of the world has its own form of massage therapy. Here in the United States we have several traditions and styles that we learn from. Some common types of therapies are Swedish massage, deep tissue, myofascial release, sports massage, Russian massage, Thai massage, Reiki, Neuromuscular techniques, passive stretching and many more. Ask your massage therapist about their specific training and background.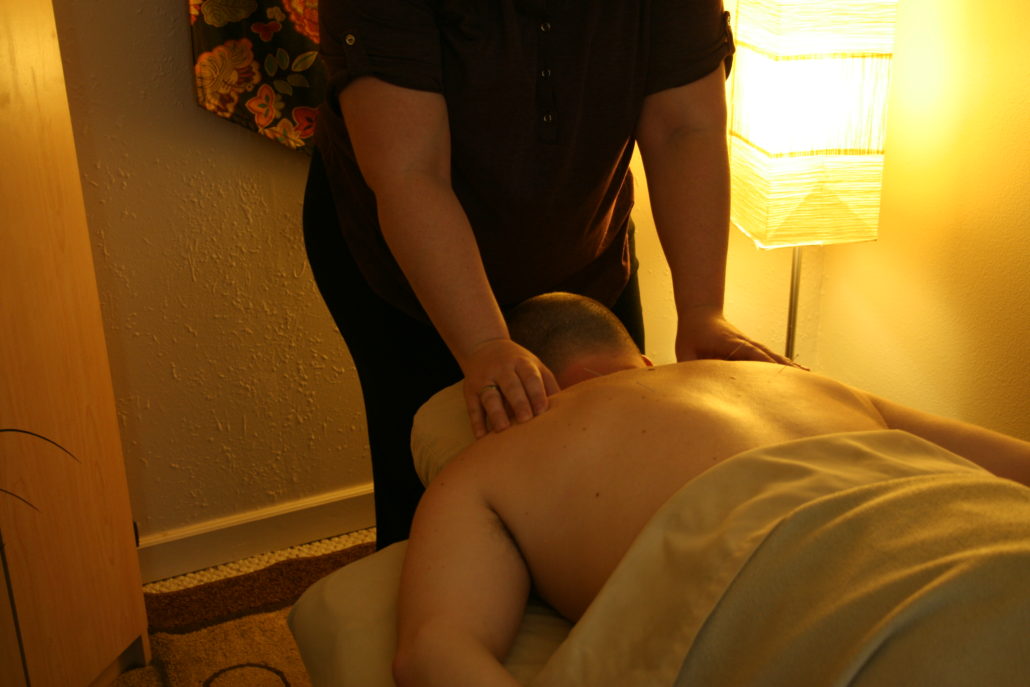 What to expect during a massage…
During your first treatment, your therapist will have you fill out some intake paperwork and will ask you several questions about your health history. It is important to tell them any medications you are taking and any major illnesses or disease. They will ask you whether you have received massage before and your personal treatment preferences such as pressure, sensitivities you may have and whether or not you have any areas you don't want worked. It is extremely important that you remain comfortable and relaxed during your treatment, so it is completely up to you how much clothing you would like to remove. In traditional Swedish massage (which is what most American massage therapists learn), clients are mostly undressed as it is easiest to work directly on skin. You will remain covered for the entire treatment with clean sheets and blankets, then appropriately draped to access only the part of the body the therapist is working on.
Your therapist should remain in contact with you during the treatment, but if at any point you are uncomfortable or experiencing pain please inform your practitioner. Most clients feel a deep sense of relaxation and pain relief during a treatment. Treatments usually last between 30 and 90 minutes. After a massage you may feel sleepy or may feel energized. It is important to drink more water than usual after your treatment, as massage releases toxins and you want to be sure to flush these from your system. It is normal to feel sore for a day or two after a massage, and your practitioner may suggest using heat or ice to relieve soreness and inflammation. Your massage therapist will suggest a treatment plan, whether it is to treat something specifically or for maintenance of health.
Massage is not just for pampering. It is an important part of complementary medicine and natural treatment of pain relief. Contact us today to make an appointment or if you have any questions.